Dixie Chick's Birth
MINIATURE DONKEY
BIRTH OF A DIXIE CHICK!!!

HALF ASS ACRES' DIXIE CHICK
Foaled 2-26-99 11:00am
Sire: Fisher's Great Gildersleeve, aka. Indiana Jones
Tri-colored 32 1/4" jack
Dam: LN Pixie of Bell E. Acres, aka. Sheena
Brown 29 1/2" jennet
Dixie is still wet and looks black in these photos.
She turned a dark chocolate brown when dried!!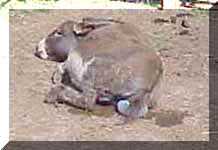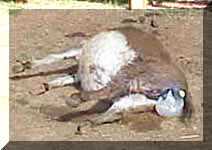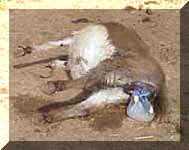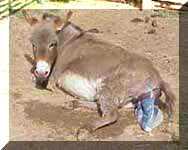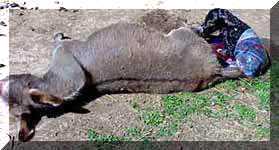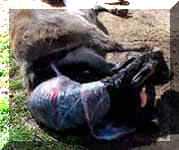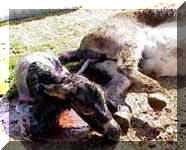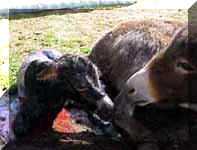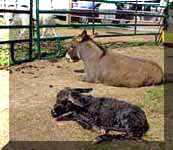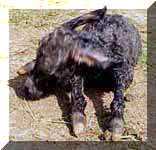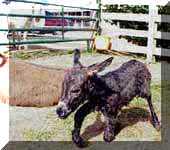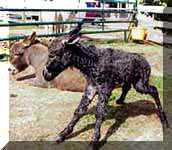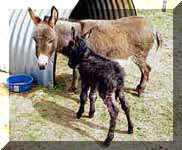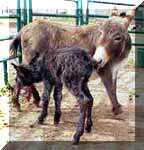 Birth Photos by Joe Haworth
Dixie Chick @ 4 hours of age!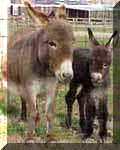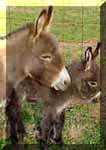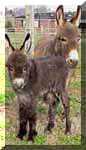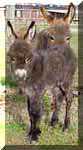 Update! Congratulations to
The Grays of Rock Creek Ranch in Bonham, Texas
on the purchase of this fabulous jennet!

Joe & Dayle Haworth
2359 Feed Mill Road
Chapel Hill, Tennessee 37034
Barn Phone: 931-364-3715
Cell Phone: 615-504-4536

Web Page: http://www.miniaturedonkeys.net
Email: minidonks@united.net


E-Mail HAA Miniature Donkey Farm


You are on 'Dixie Chick's' page now!

Last Updated: 1/02/2006
Web Design by
Dayle Haworth
Copyright © 1998-2010 ~ Half Ass Acres ~ All Rights Reserved