Fisher's Great Gildersleeve

<! TableStart Key=DonkeyBanner3> <! TableEnd Key=DonkeyBanner3>





"Fisher's Great Gildersleeve"
a.k.a., Indiana Jones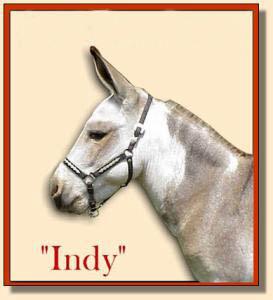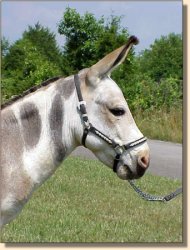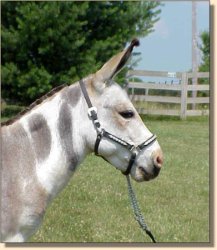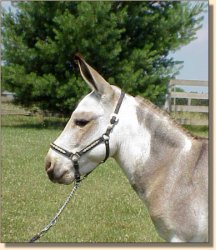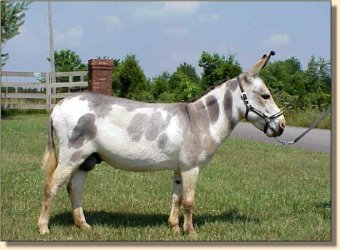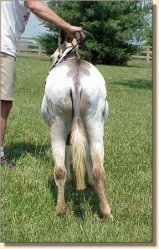 Sketch by Artistries by Diane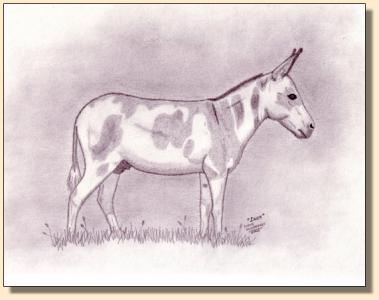 (Click photos to enlarge)
AMDR-#A-5956 - IMDR-#S0999105 - ACOSA-#SA1393
32¼" Brown/Gray/White Spot

Our former herd sire's registered name is Fisher's Great Gildersleeve but all his friends know him as "Indy" - He is a 32¼" Tri-Colored Spotted Jack with the most correct set of legs you could ever hope for. Indy consistently produced offspring with his outstanding disposition, dark coloring, expressive face, excellent conformation and small size. Indy has been gelded and retired to live out the rest of his life in leisure. We have retained five of his daughters in our brood jennet herd so his legacy will live on!

Click here to see Indy's pedigree!
Click here to return to our 'Herd Sire' page
....or just hit your 'back' button.
HAA Miniature Donkeys
Joe & Dayle Haworth
2359 Feed Mill Road
Chapel Hill, Tennessee 37034

Phone: 931-364-3715
Fax: 931-364-3725
Email: donkeys@miniaturedonkeys.net
Web Page: www.miniaturedonkeys.net


E-Mail Us About Miniature Donkeys


Last Updated: 1/10/2006
Web Design by Dayle Haworth, Web Master
Copyright © 1998-2005 ~ HAA Miniature Donkeys ~ All Rights Reserved