Tramp Stamp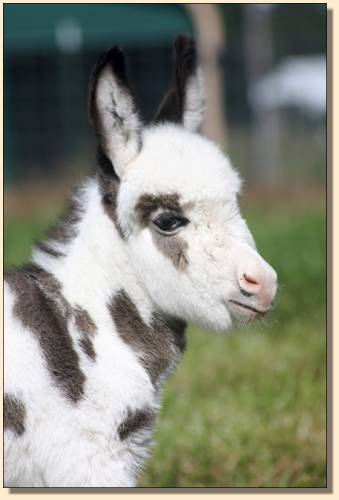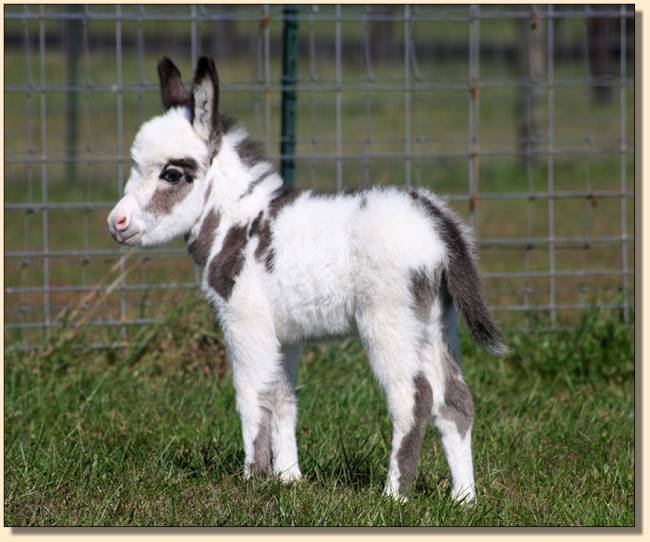 (Click photos to enlarge)
Spotted Jennet
DOB 10/04/15 @ 3:25am
Birth Height: 20¾" ~ Birth Weight: 20.0 lbs.
MDR #66144
Microchip ID# on file




Sire: HHAA Heza Brick House, 28" Dark Spotted
Grand Sire: Wit's End Badlands Marauder, 30½" Burgandy Black)
Grand Dam: HHAA Tease The Boys (Flirt), 32½" Dk Brown & White Spotted

Dam: HHAA Be Dazzled, 30¼" Very Dark Brown w/NLP
Grand Sire: PGF Peppercorn Jack , 30 ½" Brown
Grand Dam: Gladybrooke Glorianna, 31" Very Dark Brown

Click MDR sticker to see Tramp's complete pedigree!

Wouldn't you know it...the day our computer crashes Bee decided to have her precious foal. This girl is not for sale at this time.


Someone came by and sweet talked us right out of this girl!





Warning!! This video is for mature audiences
only as it contains sexually explicit language!
You must be 18 years of age or older to view it.


First day outside..October 13th, 2015 @ 9 days old.



Click here to return to our 'for sale' page


Click here to return to our 'Newborn' page

Click here to return to our 'Brood Jennets' page

...or just hit your 'back' button.


E-Mail HAA Miniature Donkey Farm

Last Updated:
Web Design by Dayle Haworth
Copyright © 1995-2020 ~ HAA Miniature Donkeys ~ All Rights Reserved