Simon Sez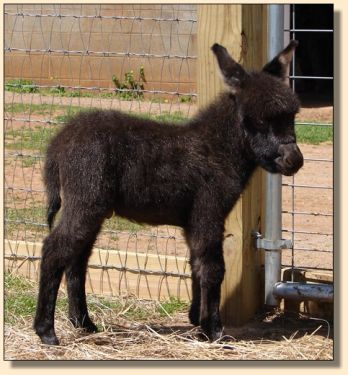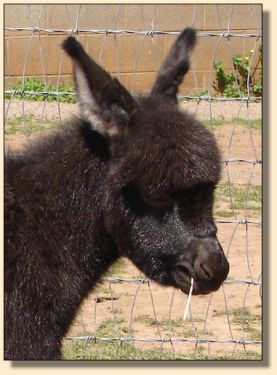 Photos below taken September 2nd, 2008, after Simon's first body clip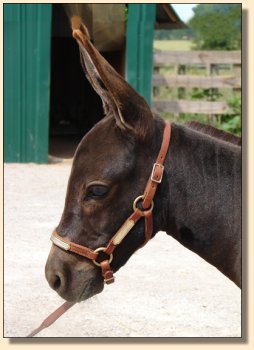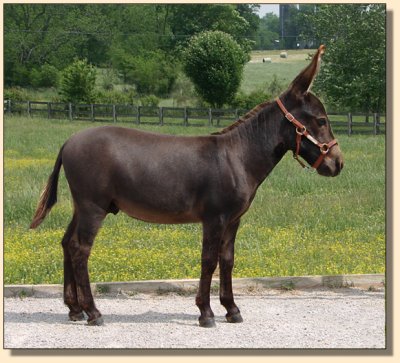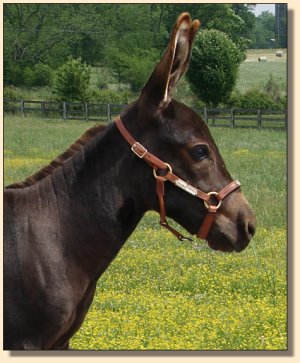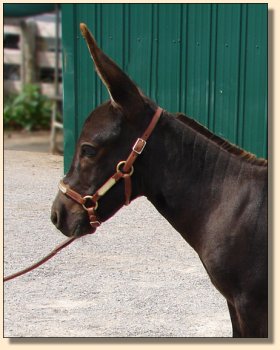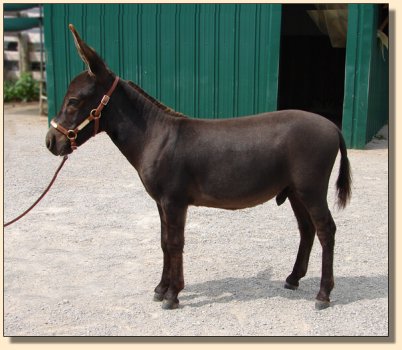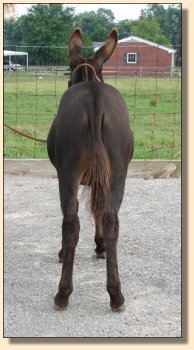 (Click photos to enlarge)
Very Dark Brown Jack w/NLP
DOB 4/12/08 @ 10:16pm
Birth Height: 21¾" ~ Birth Weight: 25 lbs.
Height September 2nd, 2008: 27 ¼"
MDR #53011
Microchip ID#144963453A



Sire: PGF Peppercorn, 29½" Brown
Grand Sire: My World Buster, 30¼" Sorrel
Grand Dam: Pine Grove Farm's Rhubarb, 31½" Gray-Dun

Dam: Engman's Shawnee, 33¾" Dark Brown/White Spot
Grand Sire: Hartman Donkey's Trenton, 33½" Tri-Color Spot
Grand Dam: Sunset Acres Danielle, 33¼" Gray

Simon is beyond precious!








Click here to return to our 'Newborn' page

Click here to return to our 'Brood Jennets' page

...or just hit your 'back' button.


E-Mail HAA Miniature Donkey Farm

Last Updated: September 15th, 2008
Web Design by Dayle Haworth
Copyright © 1995-2010 ~ HAA Miniature Donkeys ~ All Rights Reserved