Half Ass Acres Mojave

<! TableStart Key=HAADonkeyBanner> <! TableEnd Key=HAADonkeyBanner>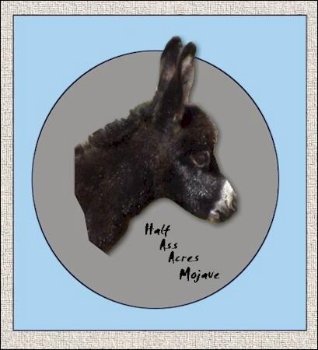 Made exclusively for
Half Ass Acres by JKV Designs

®Photo by Dayle
Copyright © 2002 ~ Half Ass Acres
All Rights Reserved
News Flash!!
Mojave has the distinct honor of being the
50,000th donkey listed in the Donkey Tree!!!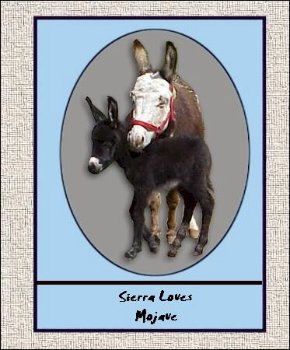 Made exclusively for
Half Ass Acres by JKV Designs

®Photo by Dayle
Copyright © 2002 ~ Half Ass Acres
All Rights Reserved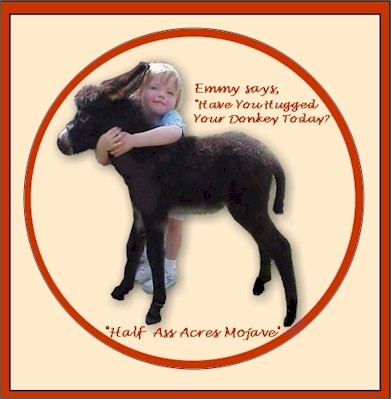 Photo & graphic © by Dayle Haworth
"Half Ass Acres Mojave"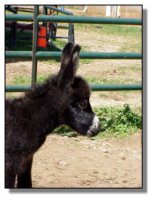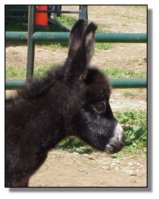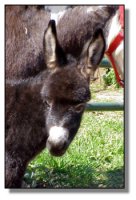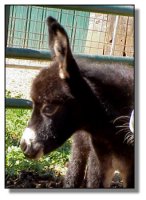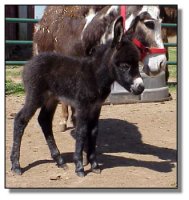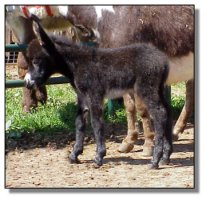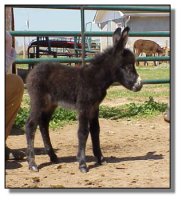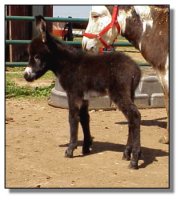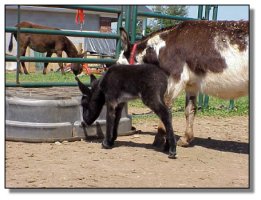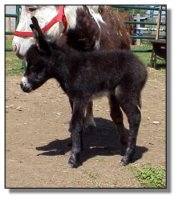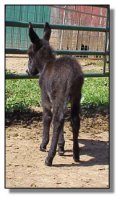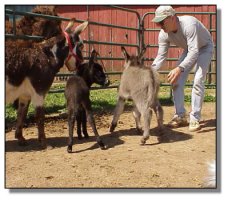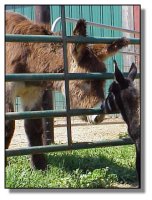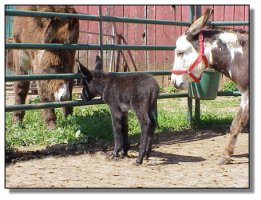 (Click photos to enlarge)
Foaled 4-09-02
Birth Height 21"
Foal Coat: Smoky Black Jack ~ Slightly Visible Stripe




Sire: PGF Peppercorn, 29½" Brown
Grand Sire: My World Buster, 30¼" Sorrel
Grand Dam: Pine Grove Farm's Rhubarb, 31½" Gray-Dun

Dam: Windcrest Little Sierra, 33" Black/White Spotted
Grand Sire: Fisher's Ghost, 30" Fully-frosted White
Grand Dam: Sutherlin's Little Reba, 33" Smoky Black






Click here to return to our 'donkeys for sale' page


Click here to return to our 'brood jennets' page

...or just hit your 'back' button.
Last Updated: 2/21/2003 5:42am
Web Design by Dayle Haworth
Copyright © 1995-2010 ~ HAA Miniature Donkeys ~ All Rights Reserved