LightfootLee
formerly
Let Freedom Ring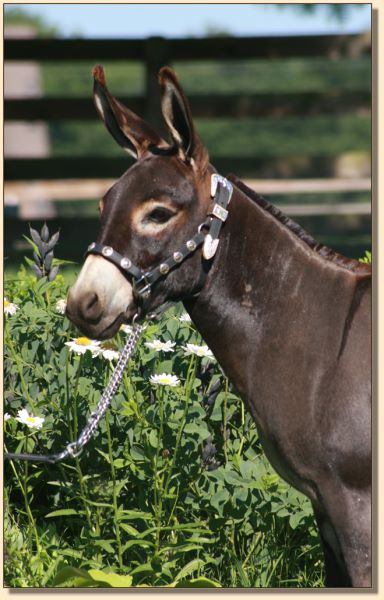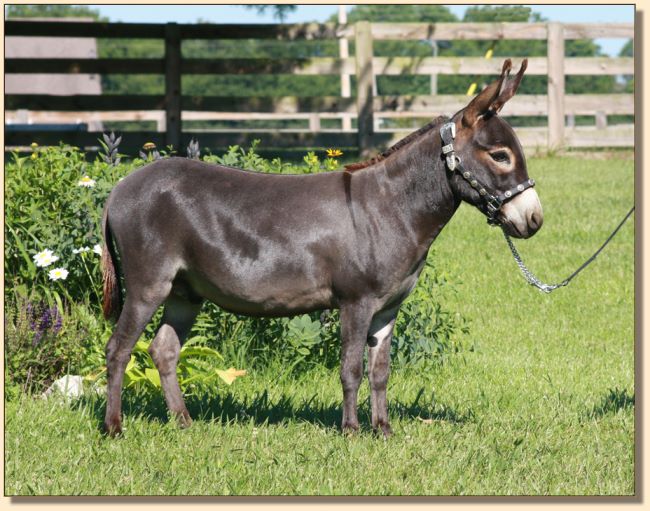 (Click photos to enlarge)





Brown Gelding w/Faint Star
DOB 7/04/09 @ 7:52pm
Birth Height: 22" ~ Birth Weight: 23¾ lbs
MDR #57884


Sire: Heiken's Ark Napoleon, 31½" Dk Brn/Blk/White Spotted w/NLP
Grand Sire: Heiken's Ark Dandy, 30¼" Dark Spotted
Grand Dam: LN Nigeria, Grulla Brown/Gray w/NLP

Dam: Sunset Acres Meggie Mae, 32½" Black w/Cross
Grand Sire: Circle C Black Russian, 30" Black w/Cross, NLP
Grand Dam: Double D Farm Little Bit, 31¾" Red



The fireworks started going off in our neighborhood the second he was born. It was surreal!





Congratulations to
Dena Wilson
Rocking 615 Ranch!








Birth video below compliments of Eenie at marestare...thanks!



Click here to return to our 'Newborn' page

Click here to return to our 'Brood Jennets' page

...or just hit your 'back' button.


E-Mail HAA Miniature Donkey Farm

Last Updated: June 11, 2009
Web Design by Dayle Haworth
Copyright © 1995-2010 ~ HAA Miniature Donkeys ~ All Rights Reserved