Hula Hoop
Copyright © graphic designed by JKV Designs exclusively for Half Ass Acres!



"Half Ass Acres Hula Hoop"
Photographed Body Clipped July 16th, 2006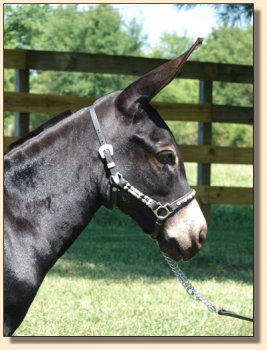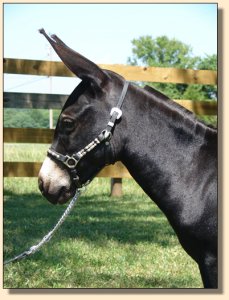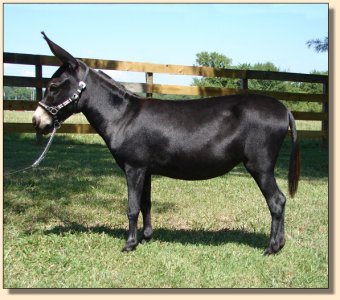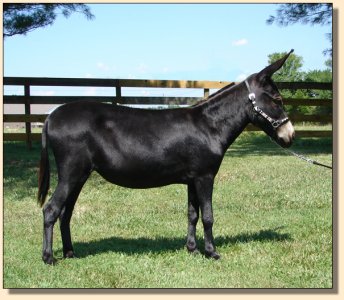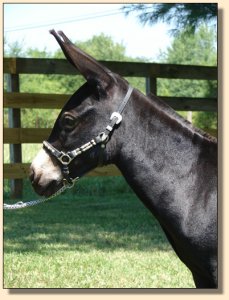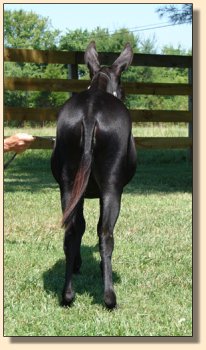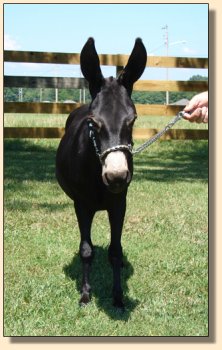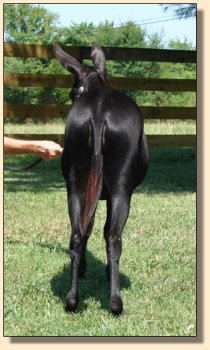 Baby photos below!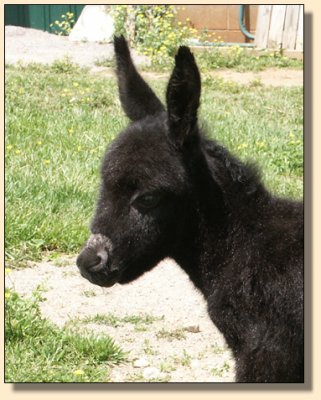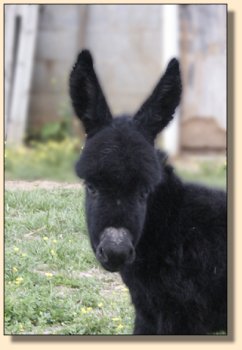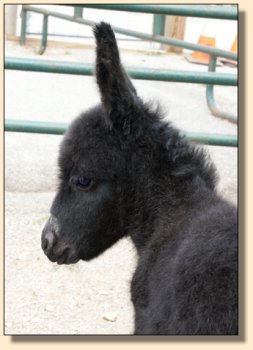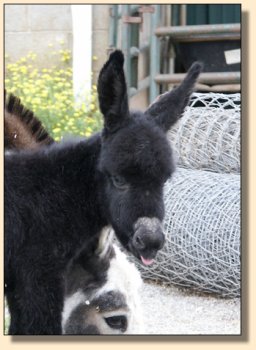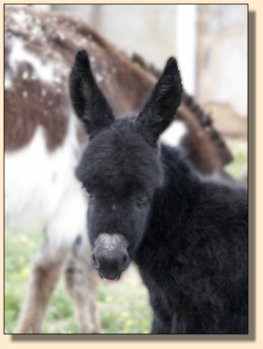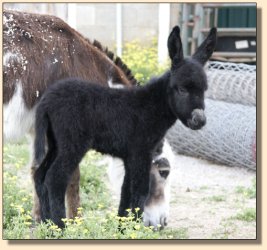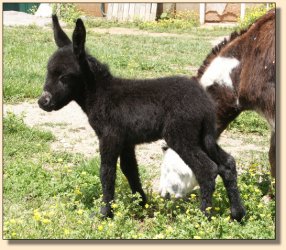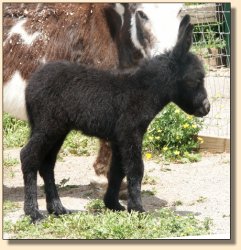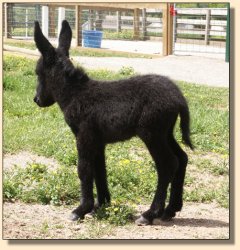 (Click photos to enlarge)
Black Jennet (black belly, black inside ears!)
DOB 5/03/05 6:00am
Birth Height: 22½" tall (with her booties still on!)
Height on 5/35/06: 32½"



Sire: Sunset Acres Hoops, 31½" Jet Black w/NLP
Grand Sire: Circle C Black Russian, 30" Black w/NLP
Grand Dam: R&D, D&H Molly, 32¾" Black

Dam: Windcrest Little Sierra, 33" Black & White Spot
Grand Sire: Fisher's Ghost, 30" Fully-frosted White
Grand Dam: Sutherlin's Little Reba, 33" Smoky Black



This is a very, very extra special little girl for more reasons than one! Hula tried so hard to be a no light points jennet and she almost made it except for one tiny smudge on the bridge of her nose...everything else is totally black..even the inside of her ears and her belly. She is only 6 hours old in her baby photos and so far she is so black that we do NOT see a cross!

Photographed above on May 25th, 2006, she is sunburned from the sun but we still do not see a cross and we are confident that she will clip off as black as she was the day she was born.

Update! Hula Hoop has been body clipped and photographed. She is a true black with no visible cross! You might think you see a cross in the new photos above but what you are seeing is a shadow...their is not a hint of a cross on this girl! She does barely have tiny little eye rings that you could not see until she was clipped. Hula Hoop is now in training at Kathy Loudamy's K&K Ranch in Texas! She will begin her show career this November.

Update! First time out....Hula Hoop shown by Kathy Loudamy places 5th out of 14 entries in Miniature Donkey Yearlings at Halter class at the Texas A&M Horseman's Association Donkey & Mule Show November 18th, 2006. We are very proud! Thank you, Kathy!!


Copyright © graphic designed by JKV Designs exclusively for Half Ass Acres!




Click here to return to our 'foal' page!
Click here to return to the 'brood jennet's' page!


Joe & Dayle Haworth
2359 Feed Mill Road
Chapel Hill, Tennessee 37034
Telephone: 931-364-3715
Fax: 931-364-3725

Web Page: http://www.miniaturedonkeys.net
Email: donkeys@miniaturedonkeys.net

Last Updated: November 19, 2006
Web Design by Dayle Haworth
Copyright © 1998-2010 ~ Half Ass Acres ~ All Rights Reserved