Half Ass Acres Mark McGwire, a.k.a. Homer!
Tri-Colored Spotted Jack born 9-25-98
Dam is 31½" daughter of the famed 4-Star Jack,
Charlie Bandito!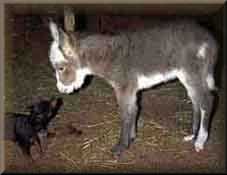 Homer 20 1/2" tall with Tiny Elvis 10"tall! Homer's dam is a first time Mom and she did not have enough milk for Homer and rejected him.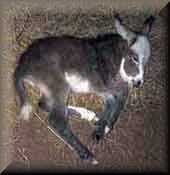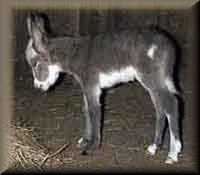 I can sleep standing up or lying down!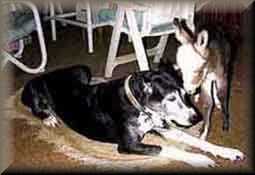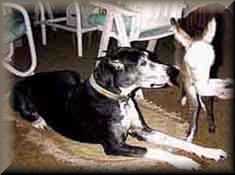 Here's Homer on Day 3! With Jonsie, our Great Dane! Jonsie says, "How 'bout sharing some of that milk with me?!"
Homer 20 1/2" tall! - Jonsie 35" tall! We made a giant baby bottle for Homer out of an igloo water cooler....A suggestion given to us by Lonnie & Brenda Short of Short Assets Ranch. Homer has been thriving ever since!



Update!!! Homer has been sold!! Congratulations to Kay Hanson in Sedro Woolley, Washington!!! She now owns the cutest baby on the planet!!!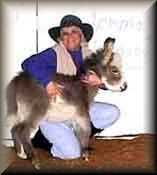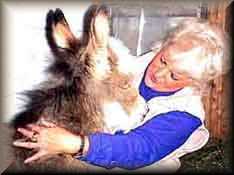 Homer with his new Mom in Washington!
Excerpt from Homer's New Mom's letter: "He is without a doubt the cutest thing I have ever seen. I can't believe that he is actually here at long last. I try to use your southern accent when I talk to him so he'll think its you!"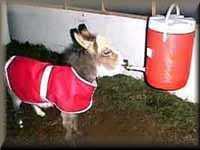 Homer drinking from his Igloo Mom!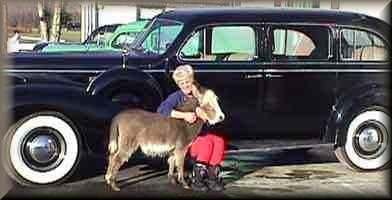 Homer's personal transportation!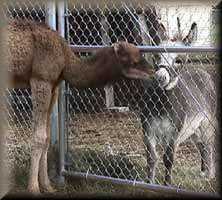 Homer is 8 months of age here and shown with his new friend, Clyde!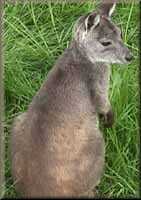 Homer's kangaroo friend!