Eye Candy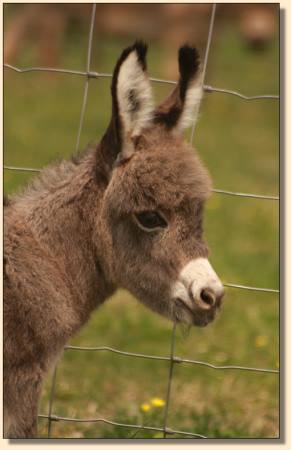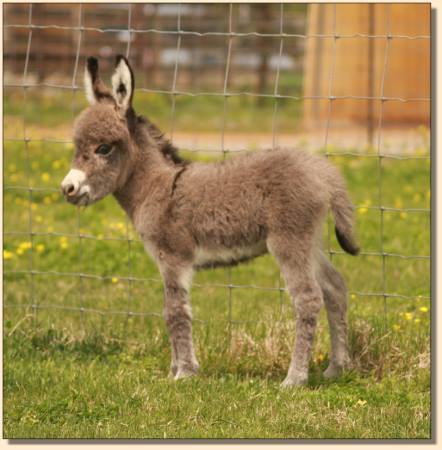 Silver Gray-Dun Jennet
DOB 4/19/14 @ 5:10 pm
Birth Height: 20¾" ~ Birth Weight: 23.4 lbs.
MDR #64707
Microchip ID#on file



Just born and still soaking wet but mom and daughter are doing well. Video is in progress now!


Sire: HHAA Black 'n' Blue (Bruise), 30½" Black w/Cross
Grand Sire: Itsy Bitsy Front and Center, 31" Black w/Star
Grand Dam: Sunset Acres Junebug, 32½" Black NLP

Dam: Carousel Garden's Sweet Sensation, 30¼" Frosted Spotted White
Grand Sire: Kritter Korner's D. K. Casper, 31½" White *FSW
Grand Dam: Adele's Adorable Arabella, 32" Gray-Dun

Click MDR sticker to see Candy's complete pedigree!


Outside Video taken April 21st, 2014.

Close-up birth video taken at Half Ass Acres.



Click here to return to our 'for sale' page


Click here to return to our 'Newborn' page

Click here to return to our 'Brood Jennets' page

...or just hit your 'back' button.


E-Mail HAA Miniature Donkey Farm

Last Updated:
Web Design by Dayle Haworth
Copyright © 1995-2020 ~ HAA Miniature Donkeys ~ All Rights Reserved