Dire Straight

<!null TableStart Key="HAADonkeyBanner"> <!null TableEnd Key="HAADonkeyBanner">

Copyright © graphic designed by JKV Designs exclusively for Half Ass Acres!




"Half Ass Acres Dire Straight"
8 hours old!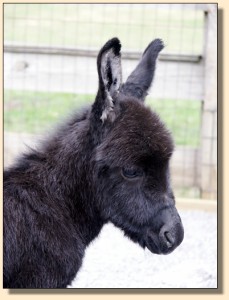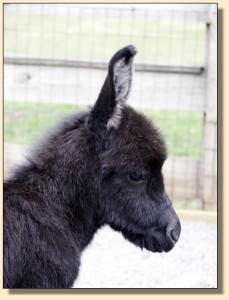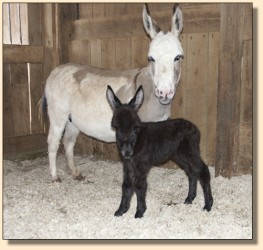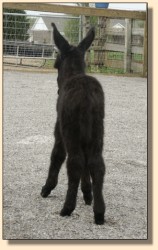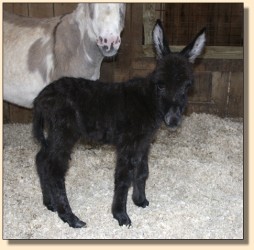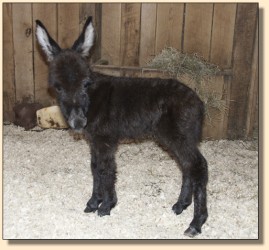 Dire, two days old, with my niece and great niece and nephew!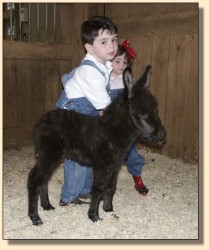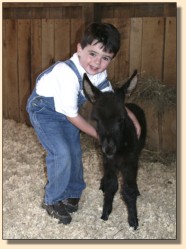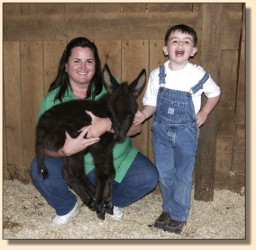 Dire at 3 days of age...finally in the bright sunlight!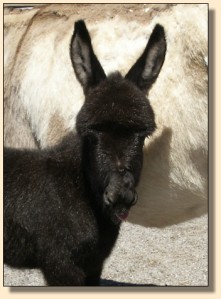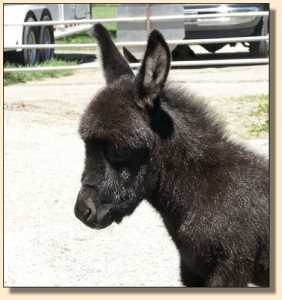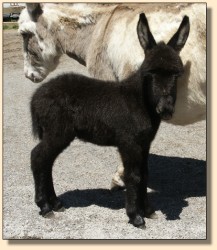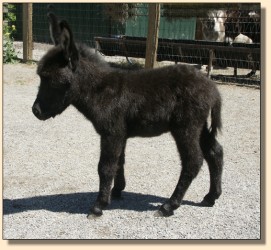 (Click photos to enlarge)
DOB 4/11/05 1:15am
Birth Height: 21¾"
Black Jack w/No Light Points (very faint visible stripe)

Sire: Happytime Acres Pete Za, 29½" Dark Red (Sorrel)
Grand Sire: LN Red Sonfire, Red (Sorrel)
Grand Dam: PHTA Pizzaz, Gray-Dun

Dam: R&D, D&H Elly May, 34" Gray & White Spotted
Grand Sire: Hartman's Donkeys Trenton, 33½" Brown/White Spot
Grand Dam: DMF Dixie, 33½" Gray-Dun


What a great start to the 2005 foaling season! This is a very special jack. Very correct conformation and tiny too. Black with no light points anywhere except the inside of his ears. Thank you to Julia Vaughn for naming this wonderful jack! In the right light you can almost see a burgandy hue to him but he is definately black with a very faint visible stripe that you can only see in the bright sunlight.





Congratulations to
Susan McMahon
Shady Creek Farm
Franklin, Tennessee!!
Click here to return to our 'foal' page!
Click here to return to the brood jennet's page!

Joe & Dayle Haworth
2359 Feed Mill Road
Chapel Hill, Tennessee 37034
Barn Phone: 931-364-3715
Cell Phone: 615-504-4536

Web Page: http://www.miniaturedonkeys.net
Email: minidonks@united.net


E-Mail HAA Miniature Donkey Farm


You are on 'Dire's' page now!

Last Updated: March 10, 2006
Web Design by
Dayle Haworth
Copyright © 1998-2010 ~ Half Ass Acres ~ All Rights Reserved