"Half Ass Acres Come What May"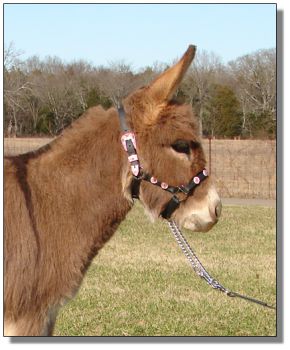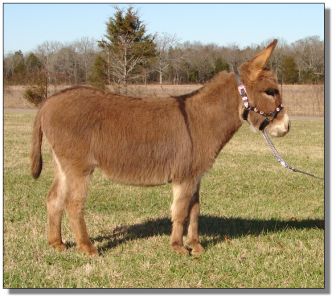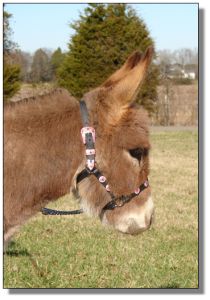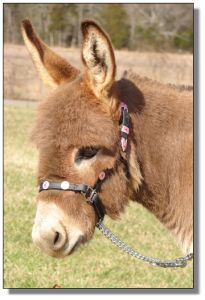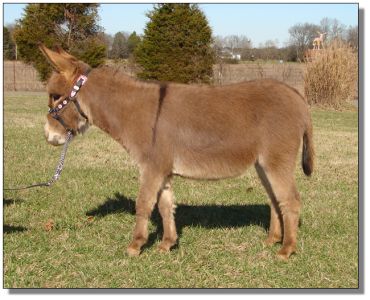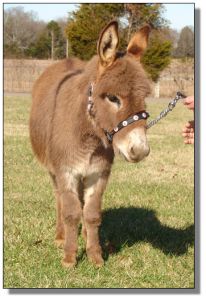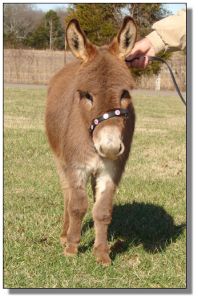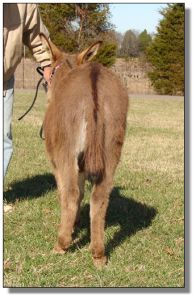 Photos above taken on January 10th, 2007

Dark Red (Sorrel) Jennet
DOB 5/5/05 11:48pm
Birth Height : 22"
Height on 1/10/07: 32¾"
Microchip ID#470A0A542A



Sire: PGF Peppercorn, 29½" Brown
Grand Sire: My World Buster, 30¼" Sorrel
Grand Dam: Pine Grove Farm's Rhubarb, 31½" Gray-Dun

Dam: Windcrest Copper Penny, 31½" Dark Red (Sorrel)
Grand Sire: LCR Valintino 58, 31½" Dark Brown
Grand Dam: Miniature Laura, 32" Red (Sorrel)



May is very feminine and perfect in every way. Per my good friend, Loretta Ziegler, from My World Farm who is an expert on sorrels...Come What May is a dark sorrel!


Click here to return to our 'foal' page!
Click here to return to the 'brood jennet's' page!


Joe & Dayle Haworth
2359 Feed Mill Road
Chapel Hill, Tennessee 37034
Barn Phone: 931-364-3715
Cell Phone: 615-504-4536

Web Page: http://www.miniaturedonkeys.net
Email: minidonks@united.net


E-Mail HAA Miniature Donkey Farm


You are on 'Come What May's' page now!
Last Updated: January 12, 2007
Web Design by
Dayle Haworth
Copyright © 1998-2010 ~ Half Ass Acres ~ All Rights Reserved